Oh wow.. Time flies!
Since it's already getting pretty cold outside, I spent
quite some time indoors.. and with my sewing machine.
I'm slow as usual, but at least I've got some progress
to show: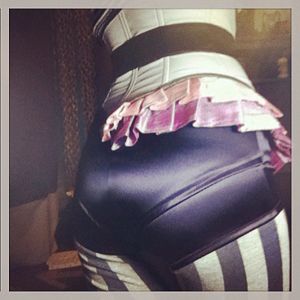 It's Vi from League Of Legends I've been working on
for the last couple of weeks, since I had some fabric left
to get started. I've never sewed a corset
before and I hate sewing pants, so this was quite a
challenge for me.. but I think I like where this is going
so far. Now I'm really looking forward to tackle the leg
armor and all that stuff!
I'm trying to stick with Paul Kwon's Concept Art for this
one, because I like his colour-scheme the most.